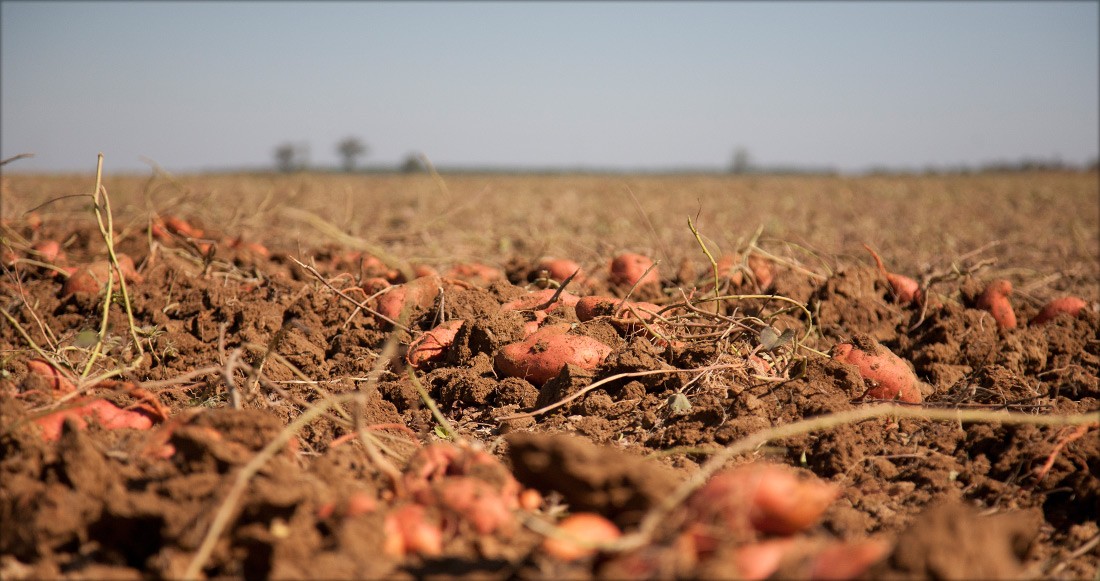 Great Sweet Potatoes at a Great Price
Process Products Offered
With our commitment to the best quality and our annual capacity of more than 3 million bushels of high-quality, cured sweet potatoes, Edmondson Farm is an ideal partner to meet your growing processing needs. Whether your products are for consumers or pets, our delicious sweet potatoes deliver outstanding nutrition and great value. With growers and storage facilities in North Carolina, Mississippi and Louisiana, you are guaranteed a fresh delivery of our delicious sweet potatoes.
Our friendly sales team can work with you to set up a custom program to provide you with the fresh cured sweet potatoes you need for frozen, canned or ready-to-serve products. All process sales are handled by Tim Edmondson or Jonathan Denley at Edmondson Farms Packing, Inc. You can get their contact information by clicking here.
We offer these loads in bulk loading or tote bin loading. Tote sizes are designated by the customer. Never hesitate to call about specialty loads. We offer seasonal, year round and multi-year contracts on process grade products. We specialize in working hand in hand with processors on product development. We have experience in new retail product development, pet food ingredients and pet treats. We can and will accommodate your sweet potato needs!
Any size specification can be met by the Edmondson team, but here's our most common process sizes listed below,
1-2.25"
1-4"
2-8"
2.25-8"
2.5-3.5"
International
We have over 12 years experience in international sales.