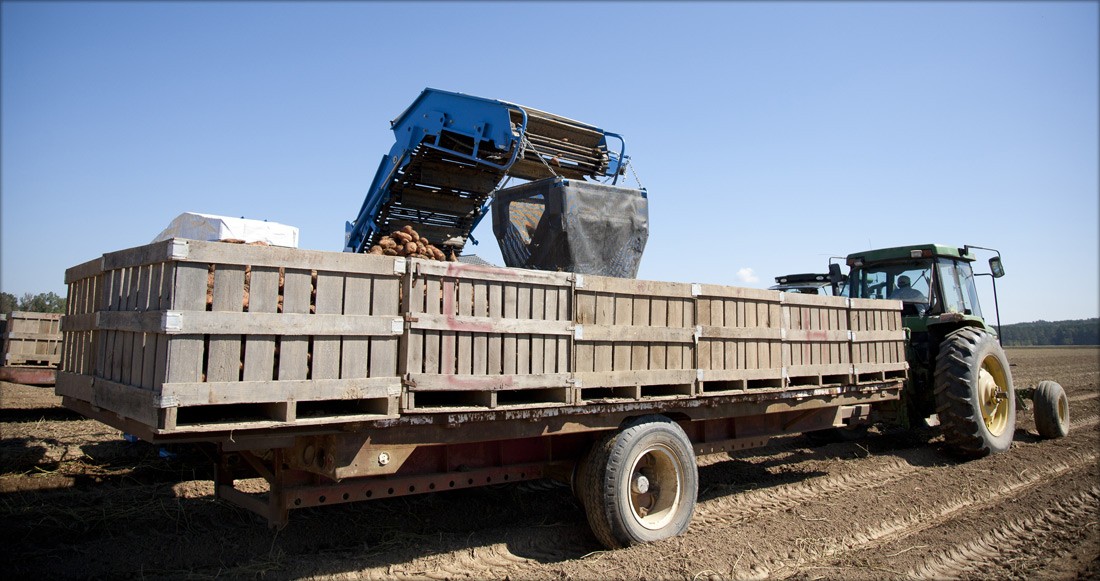 The Food Safety of Our Sweet Potatoes
Food Safety
Edmondson Farms is currently USDA Gap certified , GLOBALGAP certified, GFSI certified and Mississippi Department of Health Certified. We offer full traceability on all of our products offered. We offer case level traceability and are PTI compliant using the Harvestmark system. The food safety program is implemented by Tim Edmondson and monitored by GAP Audit consulting. We were being third party audited and certified many years before being required to do so by our USA customers. We have and always will be proactive in our food safety program.
Our electronic sizing equipment gives our customers flexibility in their packing preferences. Our customized packing process enables us to meet the demands of our customers in the Food Service Industry, Wholesale/Retail and Specialty packaging markets.
Our products are put into corrugated cardboard boxes or Returnable Plastic Containers (RPC) based on our customers choice. Sorting sweet potatoes by weight provides food service customers advantages which gives them a more consistent size product.
We partner with the following orgnaizations below to insure food safety. Over time, Edmondson Farm has proven to be at the top of the class growing and harvesting produce, and here is the certification to prove it.